Nature on your doorstep –
Youth nature writing competition 2020
I've been so lucky to get support from some of my favourite nature writers and champions in running this competition. They all bring a unique style of writing and their own understanding of what nature means to them…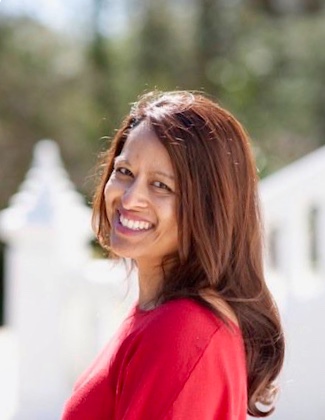 Jini Reddy
Jini Reddy is an author and journalist. Her new book Wanderland (Bloomsbury) is out 30th April. Her first, Wild Times (Bradt), was published in 2016, and went on to win the book prize at the British Guild of Travel Writers Awards in 2017. She was a contributor to Winter (Elliot & Thompson) and has written for the forthcoming Women on Nature anthology (Unbound). Wimbledon- based, she was born in London to Indian parents who grew up in apartheid-era South Africa, and was raised in Montreal, Quebec. Jini has a passion for writing on travel, (more eco-spiritual) nature and life, generally – her byline has appeared in The Guardian, Independent, TIME , The Times, Sunday and Daily Telegraph, Sunday Times Style, National Geographic Traveller, BBC Wildlife, Resurgence & The Ecologist and many other publications.
Website: www.jinireddy.co.uk/
Stephen Moss
Stephen Moss is a BAFTA award winning television producer who's produced some of our most popular natural history programmes such as BBC's Springwatch, Autumnwatch and Big Cat Diary. He's also one of the UK's leading nature writers, and his latest book, The Accidental Countryside: Hidden Havens for Britain's Wildlife is out now (Guardian Faber Publishing).
Website: www.stephenmoss.tv/
Tiffany Francis
Tiffany Francis-Baker is a nature writer and illustrator from the South Downs. Her third book Dark Skies was published with Bloomsbury in 2019, and she was also Writer-in-Residence for the Forestry Commission's centenary year.

Website: www.tiffanyfrancisbaker.com
Judy Ling Wong
London-based, Judy was born in Hong Kong in 1949. She is a painter, poet and environmental activist. For many years, Judy invested her energies into changing the world, working as Director of the charity Black Environment Network. During these years, Judy took the voluntary environmental sector from a position of zero involvement with ethnic minorities to 100%. In 2000, Judy was honoured with an OBE for pioneering ethnic minority environmental participation, and in 2007 a CBE followed, for services to heritage. Judy is a vision caster and a major voice on policy towards social inclusion. Over the years, her contribution has included membership of the DCMS Historic Environment Executive Committee, ODPM Urban Green Spaces Task Force, National Trust Council for England and Wales, Wales Assembly Government Environmental Strategy Reference Group, Scottish Museums Council National Access and Learning Steering Group, and the IUCN/WCPA Urban Specialist Group.
Website: www.judylingwong.co.uk/
Hugh Warwick
Hugh Warwick is an ecologist and author with a particular interest in hedgehogs. While he has written three books about this species he is keen to point out that he does write about other things too – his journalistic work has covered a wide range of wildlife and environmental issues. Other books include The Beauty in the Beast – which explores the relationships we develop with wild animals – and Linescapes, a deep dive into the way our landscape is either connected or fragmented by our roads, hedges, canals, walls etc. He is also the spokesperson for the British Hedgehog Preservation Society.

Website: www.hughwarwick.com
Mya-Rose Craig
Mya-Rose, age 17, is a prominent British Bangladeshi naturalist, passionate about birds and conservation, whilst respecting indigenous peoples, the youngest to see half the worlds' birds and writes Birdgirl, a blog popular with children. Her Twitter is @BirdgirlUK. She gives talks, speaking with Greta Thunberg and Chris Packham, attends Downing Street meetings, writes articles, is writing a children's conservation book and appeared on Springwatch, Countryfile, The One Show, Tweet of the Day and has presented a documentary about bird decline. As President of Black2Nature, she is the youngest awarded an honorary Doctorate, fighting for access to nature for minority ethnic children, organising nature camps and conferences.
Website: www.birdgirluk.com/
Paul McGuinness
Paul McGuinness is the editor of BBC Wildlife Magazine. A magazine journalist with 25 years of experience in publishing, he edited a variety of magazines including BBC History Revealed and BBC Knowledge before taking the reins of his favourite magazine in 2019. A lifelong passion for nature has taken him from the Arctic to the Amazon, but these days he's at his happiest sharing his love of all things wild with his six-year-old son at home in Somerset.
Website: www.discoverwildlife.com/
Anita Sethi
Anita Sethi was born and grew up in Manchester. She is a writer, journalist and critic and has written for publications including The Guardian, Observer, BBC Wildlife, Granta, TLS, and appeared on BBC radio. She has been published in several anthologies including the Seasons nature writing anthology, Seaside Special, Common People, We Mark Your Memory and is forthcoming in Women on Nature. She has been a Judge of prizes including the British Book Awards, Society of Authors Awards, and Costa Book Awards. She has interviewed many writers, artists and musicians and appeared at festivals around the world. Check out her Twitter: @anitasethi
Website: www.anitasethi.com
Lucy McRobert
Lucy McRobert is a wildlife storyteller. Her first book, 365 Days Wild offers 365 ways to make nature part of your life every day. She is a columnist for Birdwatch magazine and has written for BBC Wildlife, Bird Watching, and the acclaimed Seasons (Elliott & Thompson, 2016). In 2015 she was placed 38th on BBC Wildlife's first wildlife power list and was the research on Tony Juniper's What Nature does for Britain (2015). Passionate about encouraging the next generation of nature conservationists, she co-founded the youth nature network, A Focus On Nature. She is also a keen birder and wildlife-watcher.
We will also be seeking the guidance and expertise from some of our prize-givers and supporters, who will be announced next week! If we get a lot of entries, we may need to bring on board more judges, too!